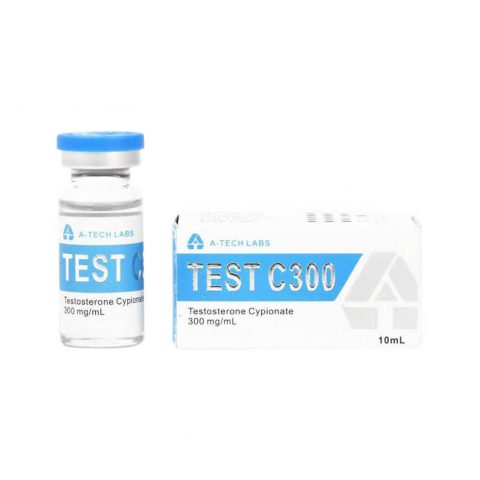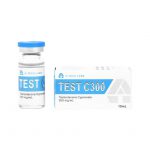 TEST C300 – Testosterone Cypionate 300mg/ml – 10ml/vial – A-Tech Labs
$ 70
Testosterone Cypionate produces strength gain and a very rapid weight gain, but with significant water retention and gynecomastia. The protection and the post cycle Therapy (PCT) will therefore be crucial. The effects and properties of Testosterone Cypionate are identical in all respects to those of Testosterone Enanthate. The difference is that the ester of Cypionate is slightly longer and therefore the effect is also a little bit longer.
Description
Laboratory
Reviews (0)
Shipping from WH ATECH (49$)
MAY: FREE SHIPPING!
Description
Cypionate 300 – A-Tech Labs 10 ml : 300 mg/ml
Laboratory: A-Tech Labs

Form: Injection
Ingredients: Cypionate Testosterone
Concentration: 300mg /mL
Presentation: 10 ml
Dosage: 500 – 750 mg / week
Type: Bulking Cycle / mass / strength
Protection during cycle: Anti-estrogen: Take 0.5mg of Arimidex ED (every day)  or take 1mg of Arimidex EOD (every 2 days)
Post cycle therapy:Nolvadex  and Clomid during the post therapy: 1 tab of each every day for 20 days.
Level: All users
Laboratory
A-TECH LABS

Our Warehouse A-TECH is shipping Worldwide, without restriction.

Brands available: A-TECH LABS.

Shipping cost = $49 (+5% of total order amount if you add our shipping insurance)

It takes usually less than 72 hours (except weekend) after your order is paid to ship.
After shipped, delivery in 10-20 days worldwide.
Shipping tracking number is sent to you after 3-5 days.
We give particular attention to the packaging and delivery of all your products. Each shipment is treated with the utmost care. Our products are vacuum sealed to ensure protection, sterility, and especially incomparable discretion. We ship the products with their original packaging and instructions.
GET FREE SHIPPING!

Only this month, Enjoy FREE SHIPPING from 350€/$ of orders on :
Warehouse Warehouse A-Tech using coupon code "ATECH"