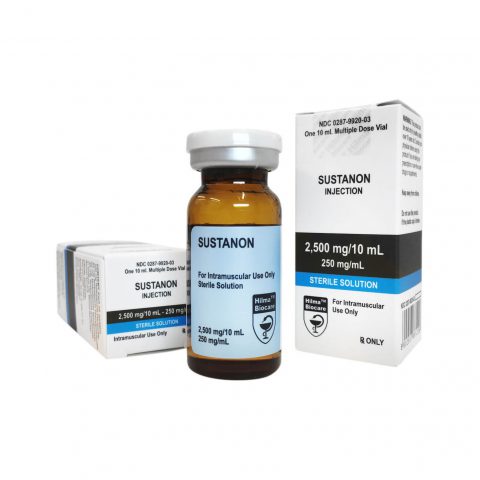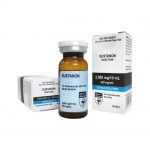 Sustanon-250mg-Hilma-10ml
$ 59
Sustanon 250 provokes a strong increase in the mass of muscles, gives an athlete additional power as well. Sustanon 250  contains four components that increase the strength of testosterone. Each one has a different half-life and elimination from the body, which is undoubtedly a great advantage over testosterone.
Description
Laboratory
Reviews (0)
Shipping from WH HILMA (25$)
NOVEMBER: BUY 4 GET 1 FREE
Description
SUSTANON – Hilma – vial of 10ml : 250 MG/ML
Laboratory: Hilma

Form: Injection
Ingredients: Mix of Testosterone (4 esters)
Concentration: 250mg /mL
Presentation: 1 vial of 10ml
Dosage: 250 – 1000 mg / week
Type: Bulking Cycle / mass / strength
Protection during cycle: Anti-estrogen: Take 0.5mg of Arimidex ED (every day)  or take 1mg of Arimidex EOD (every 2 days)
Post cycle therapy:Nolvadex  and Clomid during the post therapy: 1 tab of each every day for 20 days.
Level: All users
Laboratory
Hilma

Our Warehouse HILMA is shipping in Europe (France, Italy, Spain, Belgium, Portugal …)


Not shipping to Canada, Australia, Norway or other countries.

Brands available: Hilma Biocare


Shipping cost = $25(+5% of total order amount if you add our shipping insurance)
It takes usually less than 72 hours (except weekend) after your order is paid to ship.
After shipped, delivery in: 10 days for Europe.
Shipping tracking number is sent to you after 3 days after the package is shipped. The tracking for France does not always work well, you may not hear from us for 5-7 days.
We give particular attention to the packaging and delivery of all your products. Each shipment is treated with the utmost care. Our products are vacuum sealed to ensure protection, sterility, and especially incomparable discretion. We ship the products with their original packaging and instructions.

Until 30th November 2023,
GET 15% DISCOUNT

ON ALL SUSTANON AND DECA-DURABOLIN!
Coupon code:

SUSTADECA