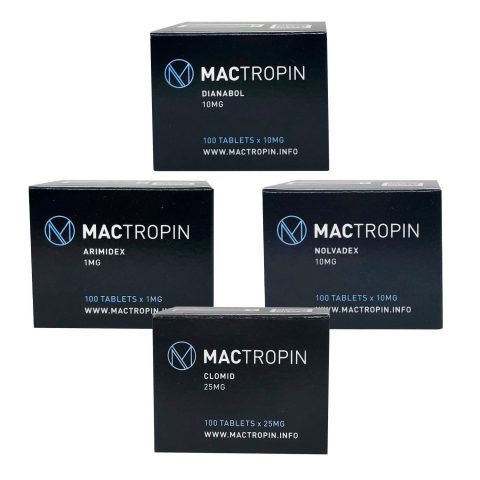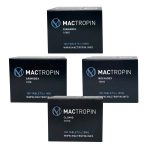 Pack Bulking Beginner – Mactropin – Dianabol (4 weeks)
This 4-weeks complete Dianabol Mactropin oral pack is designed for bulking cycle.
Description
Laboratory
Reviews (0)
Shipped From WH Eu. MACTROPIN (30$)
Description
Pack Bulking Beginner – Mactropin – Dianabol
Dosage
Week 1 to 4 : Take 3 Tabs per day of Dianabol always after meals.
POST CYCLE THERAPY (PCT)
Week 5 to 7 : For the recovery, take 2 tabs of each per day during 20 days.
Protections
Week 1 to 4 :
Take 1 Arimidex after meal (morning, noon or night) every 2 days (EOD: Every Other Day).
Don't forget to take liver protection during the cycle. (Not included in the pack).
Laboratory
MACTROPIN


Our Warehouse Europe Domestic 1 is shipping ONLY IN EUROPE (Belgium, Czech Republic, France, Germany, Italy, Luxembourg, Netherlands, Poland, Portugal, Spain).




Not shipping in Norway, Ukraine, Switzerland, UK and in the rest of the world.

Brands available: MACTROPIN


Shipping cost = $30 (+5% of total order amount if you add our shipping insurance)

It takes usually less than 24 hours (except weekend) after your order is paid to ship.

After shipped, delivery in: Belgium 1-2 days, France 2-4 days, rest of Europe 3-5 days.
Shipping tracking number is sent to you after 48-72 hours after shipped
We give particular attention to the packaging and delivery of all your products. Each shipment is treated with the utmost care. Our products are vacuum sealed to ensure protection, sterility, and especially incomparable discretion. We ship the products with their original packaging and instructions.