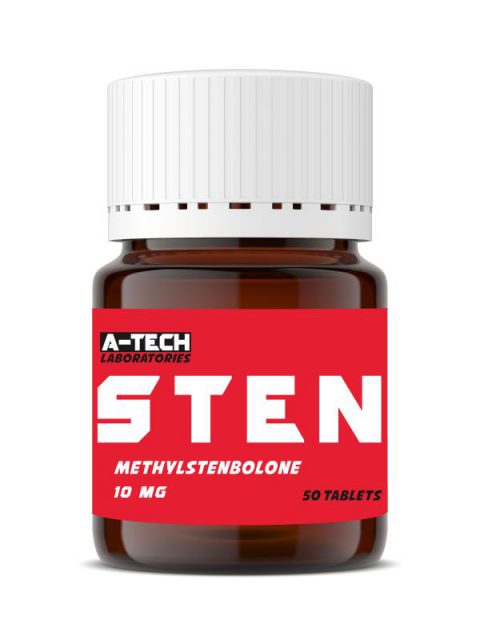 Stenbolone – Methylstenbolone 10mg 50tabs – A-Tech Labs
$ 113
Stenbolone is especially suit-able for competing athletes since it accelerates regeneration when dieting. Competing body builders in the weeks before a champi-onship often experience a catabolic phase and a condition of over training. Stenbolone rapidly and reliably counters this and helps to obtain a good form since it does not draw water and does not increase the estrogen level.
Description
Laboratory
Reviews (0)
Shipping from WH ATECH (49$)
Description
Stenbolone – Methylstenbolone 10mg 50tabs – A-Tech Labs
Laboratory: A-Tech Labs

Form: Oral
Ingredients: Trenbolone
Concentration: 10mg per tabs
Presentation: 50 tabs of 10mg
Dosage: 300 – 700mg / week
Level: All users
Anatrofin dosages can range from 300 to 700 milligrams (mg) per week, and the normal cycle duration is 6-12 weeks. The short ester makes it possible to run a shorter cycle than you would usually do with primobolan enanthate. Female dosages are less than 75mg per week total.
Laboratory
A-TECH LABS

Our Warehouse A-TECH is shipping Worldwide, without exception.

Brands available: A-TECH LABS.

Shipping cost = $49 (+5% of total order amount if you add our shipping insurance)

It takes usually less than 24 hours (except weekend) after your order is paid to ship.
After shipped, delivery in 14-20 days worldwide.
Shipping tracking number is sent to you after 48-72 hours.
We give particular attention to the packaging and delivery of all your products. Each shipment is treated with the utmost care. Our products are vacuum sealed to ensure protection, sterility, and especially incomparable discretion. We ship the products with their original packaging and instructions.