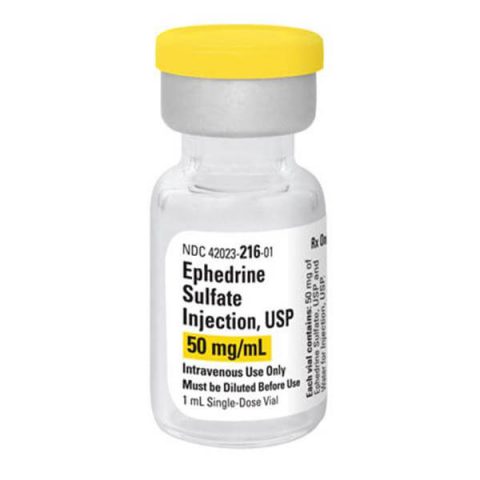 Ephedrine Sulfate Injection – 50mg/mL – vial 1 ml
$ 5
The main focus of Ephedrine doses within bodybuilding and athletics is that of fat loss. In this sense, Ephedrine is utilized almost exclusively as a fat loss agent. Even within its application as an energy booster or temporary strength performance booster, these are merely secondary side-benefits for most people who tend to use it for fat loss.
Description
Laboratory
Reviews (0)
Shipping from WH PHARMACEUTICALS (19$)
Description
Ephedrine Sulfate Injection – 50mg/mL – vial 1 ml
Laboratory: Pharmaceutical

Form: Injection
Ingredients: Ephedrine
Concentration: 50mg /mL
Presentation: vial
Dosage: Ephedrine use at 90mg/day total (peak dose)
– 8:00am: 30mg of Ephedrine
– 12:00pm: 30mg of Ephedrine
– 3:00pm: 30mg of Ephedrine
Type: Fat loss
Laboratory
Pharmaceutical

Our Warehouse PHARMACEUTICALS is shipping worldwide,

But NO SHIPPING in Italy and Australia

.
Shipping cost = $19 (+5% of total order amount if you add our shipping insurance)

It takes usually less than 24 hours (except weekend) after your order is paid to ship.
Delivery time after shipped: USA 10-14 days ; 8-12 days in Australia ; 7-10 days in Europe and rest of the world 10-15 days.

Shipping tracking number is sent to you after 24-48 hours.
We give particular attention to the packaging and delivery of all your products. Each shipment is treated with the utmost care. Our products are vacuum sealed to ensure protection, sterility, and especially incomparable discretion. We ship the products with their original packaging and instructions.